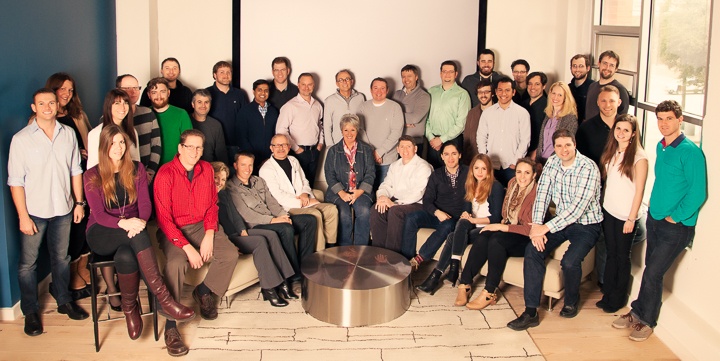 Momentum Includes Selection by Volkswagen of America, Growth of CarStory, Expanded Office Space, Executive Additions
Austin, TX, March 24, 2015 – Vast, the premier provider of big data solutions for life's biggest purchases, today detailed recent company success. In less than 6 months, the newly launched CarStory Market Report product, was selected for a national rollout by Volkswagen of America and is now available from over 3,000 dealers across 48 states. To support the market demand for this and other products, the company has grown to 160 employees worldwide with plans to double its US staff in 2015. Vast also recently moved its US headquarters to a larger downtown space and brought on Chad Bockius as CMO and Pat Kelly as CFO.
CarStory, powered by seven million unique vehicle listings and 100 million monthly consumer searches, creates market-based analytics to help consumers quickly discover and decide on the right used car. This crowdsourced data, generated from over 350 vehicle marketplaces that Vast powers, sets CarStory apart in the size, quality and completeness of information needed to power these insights. CarStory Market Reports give consumers the whole story of each vehicle and allow them to discover the right vehicle and build confidence in the purchase helping move online shoppers to on-the-lot buyers.
In January, Vast was proud to announce CarStory's partnership with Volkswagen of America whereby CarStory Market Reports were selected to showcase VW's WorldAuto Certified Pre-Owned (CPO) program. With CPO sales hitting an all-time high, representing over 20% of the used vehicles sold at franchise dealers, CPO programs are more important than ever. Volkswagen dealers nationwide will use CarStory to introduce CPO vehicles to customers earlier in the buying process and help build consumer engagement through the presentation and analytics of each vehicle's unique story.
"Big data solutions are only as good as the data you start with. Vast provides the most complete, highest quality and largest data sets for the biggest purchases consumers will make in their lives – their home and their car," said Vast CEO, John Price. "The growth we are seeing is a testament to our partners, our employees and the innovation we are delivering in the big data arena. The combination of big data insights delivered through elegant consumer experiences will change the way we make large purchases forever and I couldn't be more proud to be leading the team that is making this a reality."
Over the last 8 years Vast has proven its ability to deliver automotive, real estate and travel solutions for the Global 1000. The success of products like CarStory, signals the next logical step in making the vision of big data for big purchases a reality. To support this vision Vast is also pleased to announce the addition of Angie Sherrell who joins as the SVP of Strategic Market Development, following a 20 year career with Gulf States Toyota and Gulf States Marketing. In addition, Mike Malinowski joins as VP of Real Estate Business Strategy, coming from Keller Williams Realty International where he was the head of Product Management.
Vast also added Chad Bockius as Chief Marketing Officer, who will be providing product strategy and execution across the business. Bockius joins Vast from CopperEgg, and prior to that, he was with Socialware and Bazaarvoice. Pat Kelly also joined Vast as Chief Financial Officer. Prior to joining Vast, Pat was Interim CFO for Panera Bread.
About Vast
Vast is the premier provider of big data solutions for life's biggest purchases. Vast's industry-leading big data platform and applications are currently in use at many of the largest automotive, real estate and travel businesses in the world. Vast serves Global 1,000 companies, including AOL and Southwest Airlines, and powers more than 300 automotive marketplaces. Learn more at Vast.com.