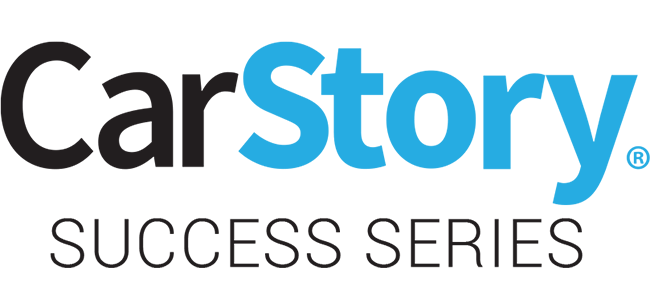 Today, we're here with Tim Wilson at Sterling McCall Acura in Houston, Texas. Tim is a sales consultant and has been using CarStory for about five months. He sells both new and used inventory and was gracious enough to spend some time telling us about his CarStory experience.

Tim, can you tell us if CarStory helps you find the right vehicle for consumers when you are on the phone or on the lot?
"Yes, CarStory does help me find the right vehicle for customers when I'm on the phone, especially but, also, when they're here on the lot. We have multiple lots so it's a lot easier going to CarStory than it is to go traveling down the road. I bring up CarStory and narrow their choices down to specifically the criteria that they want. It's very efficient. It helps me get what they are looking for right here in my office without ever leaving until we know what we'd want to get."
That is great. Does using CarStory save time in the sales process?
"Yes. It cuts down the time for what I just spoke of. I can't do that on the website. It would take too much time. And not only that, I can narrow the search down to just the (sister) dealerships in my area. In CarStory it is a lot easier and a lot faster. Everything is right here in the vicinity of where we are and I can get to all that information right away. That helps me and the customer."
When you use CarStory, do you think it helps set your or the dealership apart from the competition? Presenting a more professional image or showing you are more knowledgeable about the inventory?
"Yes, because everything that's on CarStory is actually out here and not only on my lot but also on our neighboring sister stores. So, it makes them feel comfortable that not only am I knowledgeable of what I have here, but they don't have to leave and go run around town to find the car they want because I have all the information they need right here. To me, it's almost like a one-stop shop for them.
Tell me Tim, before CarStory, what kind of tools did you use to learn your inventory? Was it from the website or walking the lot?
"Before CarStory it was just our website or getting on my feet walking the lot. that was the only thing I had. And if I had a customer standing in front of me, and they want to know if a vehicle is available, I could look on my website. But it wasn't necessarily current so I would still have to go walk the lot and come back sweaty and tell them what they want to know as opposed to now, where I can just go pull up my CarStory and say, 'This is what I have, and not only here but also down the road.' "
So tell me, what is your favorite feature in CarStory?
"My favorite feature is Alternative Vehicles. It allows me to sell car that they weren't looking for yet. It is invaluable when a customer looks at a vehicle online and it doesn't live up to their expectations in person. Or the vehicle they want just sold, which of course we all know is the most common thing that happens. I can pull that particular vehicle up, and without even asking them another question about the criteria, have a list of more vehicles to say, 'Here are a few more vehicles you might be interested in' and it's sifted down to their price range, which is normally the driving factor. Or if they wanted SUVs I can sift it down to just SUVs. But these are the vehicles that most people that were looking for this car were also looking for. And it's almost a no-fail. Almost every single time there's something on that page, at least three cars on that page that catches the customer's interest. And right away, I've got them re-hooked before they go running off saying, 'Oh, that car's gone. I got to go someplace else.' That is the biggest fear. So, if they say, 'Oh, you know, that car's gone. It's not what I want. I've got to go look at this down the street.' I could say, 'Before you get that opportunity, here's more' and I save myself from having to talk them back into the store."
Tim – thank you so much for sharing your CarStory experience. We are glad to hear it is helping your business and we look forward to partnering in your continued success.
Dealers, did you know? CarStory is the home of CarStory Market Reports.
CarStory Market Reports:
• are independent research
• merchandise every vehicle (including off-make)
• use local market data
CarStory's goal is to:
• build consumer confidence and
• accelerate purchase decisions
CarStory's proprietary database of supply and demand insights is the largest in the automotive industry. If you haven't already signed up for our free CarStory Market Reports do it today.