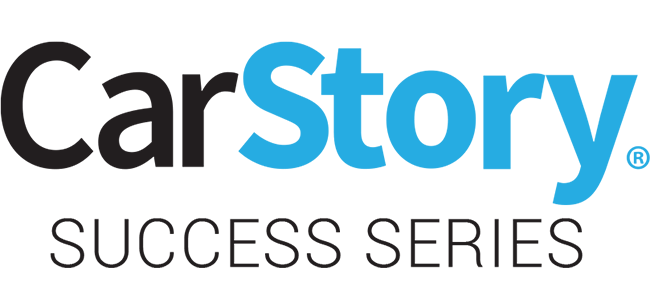 Today, we're here with Marcus Brown at Sterling McCall Buick GMC in Houston, Texas. Marcus is a sales consultant and has been using CarStory for about four months. He sells pre-owned exclusively and was gracious enough to spend some time telling us about his CarStory experience.

CarStory Interview with Auto Dealer Marcus Brown
Marcus, can you tell us if CarStory helps you find the right vehicle for consumers when you are on the phone or on the lot?
"Absolutely. One of the things I like about CarStory is that it sorts the results alphabetically on the make of the vehicle. Our website isn't like that; it's based on price so I end up jumping from make to make while I'm looking for vehicles. CarStory is much easier to use."
When you use CarStory, do you think it helps set your or the dealership apart from the competition? Presenting a more professional image or showing you are more knowledgeable about the inventory?
"Absolutely. I can do as much market research as I'd like by going to different websites. But with CarStory I can do all my research in one place. And when I'm asked different questions about the market, I don't sit there like a deer in the headlights. I'm able to answer them quickly or I can turn the app to the customer and let them see it for themselves."
It is great to hear how you are using it interactively with customer. How has CarStory impacted your relationship with your customers?
"It gives me a chance to interact with them in multiple ways. Not only do I get a chance to sell them while we're in person, but I can also use the share feature to send out information and pictures to the customer. It's simple."
Before CarStory, what kind of tools did you use to learn your inventory? Was it from the website or walking the lot?
"You nailed it. Walk the lot. That was pretty much it. The website is not as updated as you'd like all the time. Sometimes, vehicles don't come up the website, or they don't show up with the immediate pictures. We have a stat folder of the vehicle. So literally it's walk the lot and that gets tiring pretty quickly"
So tell me, what is your favorite feature in CarStory?
"My favorite feature is the Share. No doubt. It's the easiest way to get information to the customer. Whether I'm talking to them on the phone, in person, or even if they just left the dealership, I can send them some quick information about the vehicle that they're inquiring about. And it makes for a much more memorable visit."
Do you usually text or email the CarStory Market Report?
"Both. I usually use text because I have a lot of customers who will text me upfront. Customers typically have their phone on them all the time. But some actually ask me to use e-mail, so it just depends on the customer."
Marcus – thank you so much for sharing your CarStory experience. We're glad it is keeping you from walking the lot so many times in that hot, humid Houston weather. We look forward to hearing more about your sales success with CarStory.
Dealers, did you know? CarStory is the home of CarStory Market Reports.
CarStory Market Reports:
• are independent research
• merchandise every vehicle (including off-make)
• use local market data
CarStory's goal is to:
• build consumer confidence and
• accelerate purchase decisions
CarStory's proprietary database of supply and demand insights is the largest in the automotive industry. If you haven't already signed up for our free CarStory Market Reports do it today.