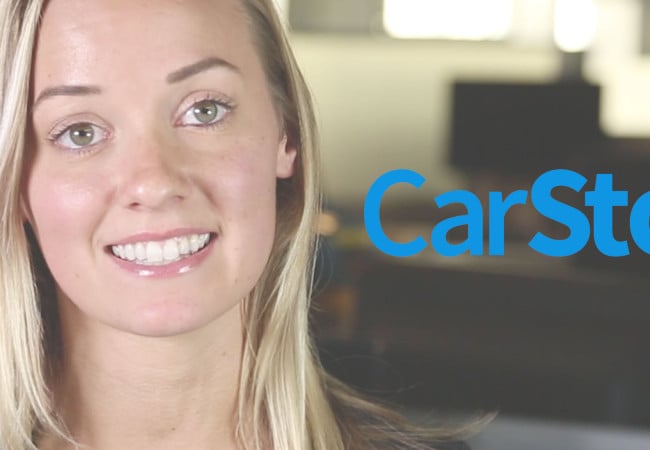 Welcome to Part One of our series, Getting to Know CarStory, where you'll learn more about CarStory and the CarStory Market Reports, along with the benefits to both consumers and dealers. If you're new to CarStory, we want to welcome you!
What is CarStory?
CarStory Market Reports are the easiest way for both consumers and dealers to understand each car's unique value and how that car compares to the rest of the vehicles on the local market.
CarStory Market Reports are designed to help your customers quickly get the information they need to make an informed decision and drive to your lot. Using data culled from over 8 million weekly searches performed by 1.5 million users across 350 used car marketplaces, we take what car shoppers tell us about their dream car from their searches and clicks, and turn it into actionable insights that you can use immediately to move more cars off your lot.
Welcome to CarStory
CarStory Market Reports are designed to uncover car shopping insights from millions of consumer searches and clicks. We are an unbiased, independent 3rd-party source of information, trusted by thousands of dealers every day.
Not only do we provide the insights, but we provide transparency around how we reached our conclusions. We know that today's consumer demands more information and transparency – CarStory provides it all in an easy to use, elegantly designed format that anyone can access from the web or on their mobile device.
Get To Know CarStory: Can I trust the data?
Dealers, did you know? CarStory is the home of CarStory Market Reports.
CarStory Market Reports:
• are independent research
• merchandise every vehicle (including off-make)
• use local market data
CarStory's goal is to:
• build consumer confidence and
• accelerate purchase decisions
CarStory's proprietary database of supply and demand insights is the largest in the automotive industry. If you haven't already signed up for our free CarStory Market Reports, do it today.