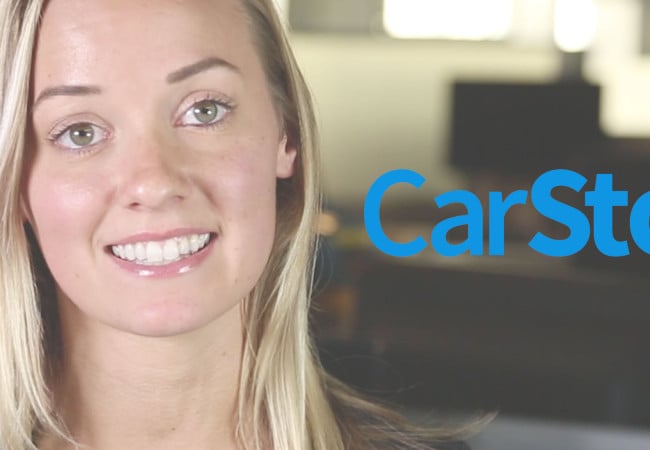 In a recent CarStory study that focused on understanding used car shopping, our data scientists uncovered the top 25 features in highest demand. Furthermore, our research showed that 26% of the shoppers surveyed listed "getting more features for the buck" as a reason to buy used. As a result, it's important to understand which features shoppers value most on every vehicle in your inventory.
The good news is that CarStory automates this process for you, and expertly merchandises key features for every used vehicle on your lot. In cases where certain features have a large impact on the car's value, that impact is prominently displayed to help you sell on value vs. price.
We know it can be difficult to find the perfect used car in a sea of options. While car shoppers can quickly fall in love with a vehicle online, they know that it may be gone soon. CarStory analyzes historical auto sales trends combined with current and local supply and demand in order to predict when a car will sell. When it's likely the car will sell soon, we let the consumer know so they can make a trip to your dealership and take a test drive right away.
For consumers, choice is key - they want to be assured there are other vehicles that may meet their needs before committing to visiting your lot. That's why CarStory analyzes every vehicle in your inventory and intelligently calls out similar alternatives that the customer could consider. Further, presenting the customer with the alternatives while on your lot keeps them engaged with your inventory rather than showrooming on their mobile device.
And when it comes to finding the perfect alternative, we've learned to trust the data. Our data science team is constantly analyzing the data to predict which alternative vehicles to highlight. All this work on our part is designed to keep the consumer engaged with your inventory and not the competition's.
Dealers, did you know? CarStory is the home of CarStory Market Reports.
CarStory Market Reports:
• are independent research
• merchandise every vehicle (including off-make)
• use local market data
CarStory's goal is to:
• build consumer confidence and
• accelerate purchase decisions
CarStory's proprietary database of supply and demand insights is the largest in the automotive industry. If you haven't already signed up for our free CarStory Market Reports, do it today.