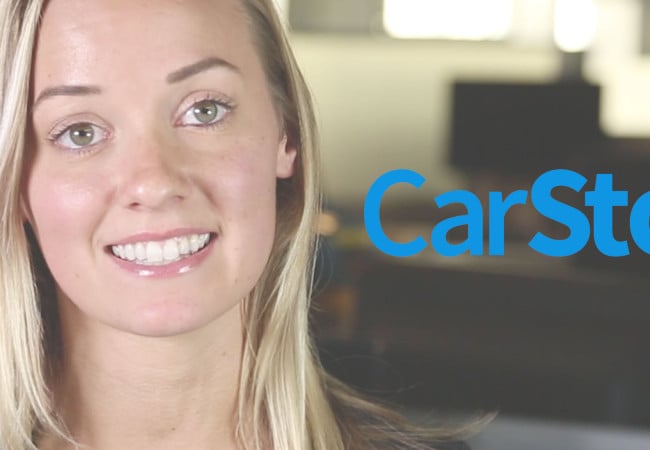 In a recent CarStory survey, we found that the #1 factor in buying a used car is the vehicle condition. CarStory Market Reports make it easy for car shoppers to understand the condition of each vehicle, and for dealers to showcase its value.
The number one factor of a car's condition is its mileage. But remember, it isn't just understanding the mileage of a specific vehicle. It's also about understanding how that vehicle compares to the rest of the cars on the market. That's why each CarStory Market Report highlights mileage in comparison to other similar vehicles, so shoppers can see when a car has its best years ahead of it.
Whether it was a one-owner vehicle or just lightly driven, we summarize all of the facts that create excitement for buyers.
Often times, buyers are looking for more - more peace of mind that is. A great way to deliver on that and pull in buyers is with a certified vehicle.
Certified pre-owned vehicles go through a rigorous multi-point inspection, have clean vehicle history reports, and are newer model years. Most importantly though, certified vehicles add to the manufacturer warranty and typically offer other value-added features like roadside assistance.
Unfortunately, most consumers don't understand these programs. According to a 2014 Auto Trader CPO study, only 45% of used car shoppers are familiar with CPO programs. Yet when asked, they are 38% more likely to consider a CPO vehicle once exposed to program details.
This is where CarStory can help. CPO vehicles come with a unique chapter in the Market Report that quickly demonstrates the peace of mind value prop, highlights the other value-added features, and for OEM partners, includes CPO videos and detailed program descriptions. All of this translates to more CPO sales, brand loyalty for your franchise and more gross.
Dealers, did you know? CarStory is the home of CarStory Market Reports.
CarStory Market Reports:
• are independent research
• merchandise every vehicle (including off-make)
• use local market data
CarStory's goal is to:
• build consumer confidence and
• accelerate purchase decisions
CarStory's proprietary database of supply and demand insights is the largest in the automotive industry. If you haven't already signed up for our free CarStory Market Reports, do it today.