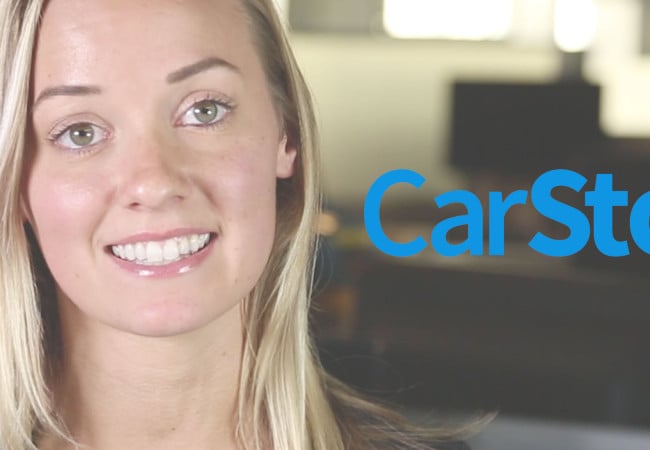 At CarStory we know consumers are scanning the car market to figure out what kind of deal they're getting on a used vehicle. Instead of watching them leave your dealership, why not give them the unbiased assessment right away?
Utilizing our extensive historical data on tens of millions of vehicle listings and car shoppers to compare a car's price to that of similar vehicles in your local market, we show you exactly how each vehicle stacks up.
Consumer demand, of course, will affect a car's price and value, so be sure to let customers know that every deal takes into account the supply of, and demand for, other vehicles like it on the market, along with that particular vehicle's features, history and condition.
At CarStory we want you to have the latest insight about each vehicle, and to be sure we always get the right story, we update our analysis every 15 minutes.
Of course, there will be times when a car has recently arrived on a dealer lot or there are only a few vehicles like it on the market. In those cases, we might need a little extra time to assess the deal, but we continuously check and recheck the market and will have an updated CarStory soon.
Also keep in mind that while the vehicle itself doesn't change, the market for it does. It is not uncommon to see a deal change from one week to the next, or even from one day to another in some cases. To keep track of the latest information, you can always share the CarStory via email or text (but more on that later).
Do you know how your cars stack up against the market? If not, sign up for CarStory Market Reports. CarStory is 100% free for dealers and consumers (and it only takes a few minutes to integrate into your site). Your customers will thank you, and you'll sell more vehicles in the process!
Dealers, did you know? CarStory is the home of CarStory Market Reports.
CarStory Market Reports:
• are independent research
• merchandise every vehicle (including off-make)
• use local market data
CarStory's goal is to:
• build consumer confidence and
• accelerate purchase decisions
CarStory's proprietary database of supply and demand insights is the largest in the automotive industry. If you haven't already signed up for our free CarStory Market Reports, do it today.