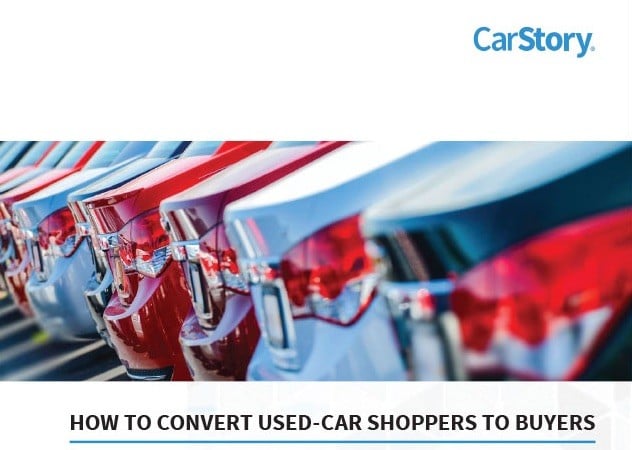 Too many photos in online used-vehicle listings can cause "image fatigue" for consumers, a study released today found.
The optimal number? Nine.
That is among the conclusions in a new white paper by CarStory detailing consumer attitudes about used-vehicle shopping. CarStory is a provider of crowd-sourced data and analytics on used-vehicle pricing and preferences.
The optimal photo count was just one unexpected conclusion in the 19-page report, "How to Convert Used-Car Shoppers to Buyers." It goes against conventional wisdom that says used-vehicle sellers should include as many photos as possible with their listings.
Used Vehicle Images and Diminishing Returns
According to the report, used vehicles posted for sale with nine images generated:
• 50 percent more leads than those without any images.
• 56 percent more leads than those with 20 images.
• 71 percent more than those with 30 images.
The more images after that, the more lead volume drops off and "image fatigue" sets in, said Chad Bockius, CarStory chief marketing officer. Read the rest on Automotive News.
Dealers, did you know? CarStory is the home of CarStory Market Reports.
CarStory Market Reports:
• are independent research
• merchandise every vehicle (including off-make)
• use local market data
CarStory's goal is to:
• build consumer confidence and
• accelerate purchase decisions