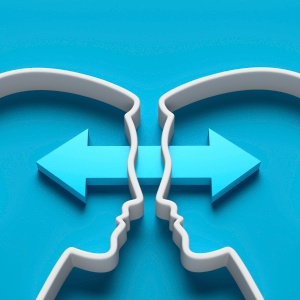 Selling cars is all about psychology, and that applies to any product or service. This doesn't mean you're using mind tricks to deceive your prospective car buyer, you are simply furthering the general car sales strategy directed at today's customer which is seeing things from their perspective.
Car Sales Psychology
You've probably heard the words 'psychology' and 'sales' thrown around plenty, and the idea of pairing the two is indeed a relic from the outdated harder sales tactics. However, psychology doesn't change —the basic rules apply to everyone, though with varied results (if you're selling to a psychology professor, that's just plain bad luck). The key is to adapt psychological tactics to the more educated buyers of today; if you do it right you'll persuade the more skeptical buyers amongst your prospects.
When Selling Cars, Give Prospects What They Want
First find out what your prospects want in a car and then give it to them — in spades. You can't force someone to buy a particular vehicle, but they're at your dealership for one reason: to buy. If they can buy from you sooner rather than after the fatigue of visiting a handful of dealerships, all the better. If you don't have what they want, don't push a vehicle you know they don't want in order to get something out of the sale. In short, move on to the next customer. But if you do have what they want, dig deep to understand every aspect of the car they ideally want. When you present them with their optimal choice, it will be hard for them to say no.
Engage Loss Aversion
You know the trick — there's only one left on the lot. We won't have this price next week. These are the small stretches of truth that even the best car salesmen tell, often without even really thinking about it, and usually they're somewhat true anyway (after all the salesman can't guarantee a car won't sell as the current prospect considers buying it at home). By using the psychological tactic of scarcity you engage loss aversion in the potential car buyer, increasing their interest for a particular vehicle. In fact, one of the most strongly supported notions by study after study is that the value of benefits are trumped by the fear of loss. But do it with a soft touch, because those wary of the tactic will be put off.
Subtly Mimic Your Prospect
This psychological tactic will likely feel uncomfortable the first few times you use it, and if you overuse it you'll make the buyer extremely uncomfortable as well. It's quite simple: mimic the behaviors of your potential car buyers. As stated in the introduction, this is not deceptive, it simply to a further degree lets the customer see themselves in you. When that happens, it's easier to sell. Even having the same name, or a similar name, as a buyer can help your chances.
Watch Your Negotiation Language
When you finally start talking price with a prospect, it's important to watch your language carefully. Of course always watch your language carefully throughout the steps of the sales process, but at this point it is absolutely crucial. Your two jobs at your dealership -- helping people find their perfect car and negotiating the final price -- are now almost complete. Language is most important during negotiation when asking for a financial commitment of some sort to prove the buyer's seriousness to close the deal. First of all, never refer to it as a financial commitment, partial payment or even a deposit. Either refer to the the need for a debit card or cash as leverage or seriousness -- much better psychological words for something tangible you can bring to your sales manager.