CarStory's

Labcoat

Series with Dr. David Franke
Effective merchandising is part marketing and part science – CarStory Market Reports use both to tell each car's unique story. CarStory Market Reports are fueled by data collected from over 100 million monthly auto searches in our proprietary database.
With this data, our Data Science team is able to predict local consumer automotive demand and reveal powerful insights about each vehicle in your inventory. As a result, we put your sales consultants in the driver's seat by showcasing only the most relevant pieces of data needed to close the sale.
The man behind all this data analysis and reporting is CarStory's Chief Scientist, Dr. David Franke. We'd like to introduce him to you today in the first installment of Carstory's Labcoat Series.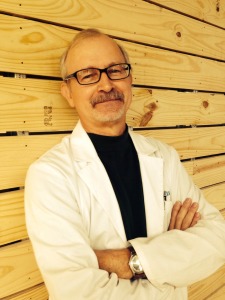 Tell us about your role as a CarStory Data Scientist
I manage the data science team and I get to do some of detailed work as well. While we call the work data science, I believe we are successful because all the team members have a mix of science and (software and data) engineering skills. As a team, we are involved in all aspects of process, from data collection through presentation of the analytical results. And we wear lab coats, because let's face it, data is messy.
Dr. Franke, what is the most interesting insight you've seen from our CarStory Data?
The most interesting insight I have found in our data is the demand signal from users who are searching for a vehicle. Not only do we get a good understanding of preferred make/models, but we also understand individual features in demand, feature combinations, vehicle categories, and price ranges. And this varies by geographic location, and in time. And these insights are useful to buyers and sellers.
What do you enjoy most about your role?
Learning from data. As humans we are very good at recognizing and learning patterns, but our limited experience and biases sometimes lead us to incorrect conclusions. Focus on the outliers, as they can contain a lot of useful information - either about the limits of your theory, or the errors and noise in the data, but usually both.
You look at car data all day long, so tell us what is your favorite car?
My current vehicle, a Honda Ridgeline.
Thanks, Dr. Franke. We really appreciate your time and all you do for our customers. Keep those insights coming!
Dealers, did you know? CarStory is the home of CarStory Market Reports.
CarStory Market Reports:
• are independent research
• merchandise every vehicle (including off-make)
• use local market data
CarStory's goal is to:
• build consumer confidence and
• accelerate purchase decisions
CarStory's proprietary database of supply and demand insights is the largest in the automotive industry. If you haven't already signed up for our free CarStory Market Reports do it today.