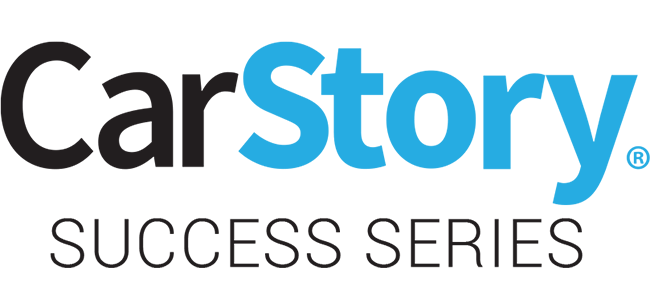 CarStory's Interview with Homero Corona of Nissan
In today's Success Series we are talking with Courtesy Nissan Sales Consultant, Homero Corona. He has been a CarStory user for about three months.

Can you tell us how CarStory helps you build value in the eyes of a consumer?
Absolutely. CarStory summarizes the vehicle, makes it very simple to find out exactly the benefits of the vehicle compared to the market, whether it's miles or condition of the vehicle. It makes our cars stand out. It is a lot easier than trying to search all the different websites to try and get that. With CarStory it is all in one place.
Have you found that CarStory helps you justify the asking price during negotiations? Is it easier to hold gross?
If you have a customer that is looking online, CarStory is going to put all the information that's going to help you with the sale. It helps you hold the gross because it's going to give you all the facts as far as why it's priced the way it is. Having all the details and the value estimates helps you justify that price.
How does CarStory save time in the sales process?
If a customer comes in on a particular vehicle or a particular color, it's very simple. You can quickly narrow down your lot —whether you're looking at a coupe, sedan, a particular color, a particular feature CarStory finds exactly what cars we have that will fit that customer's criteria and give you some recommended alternatives, maybe not the exact one, but similar vehicles that the customer would probably consider.
How does CarStory make you more professional or more knowledgeable than the other dealers in town?
On used cars, there are vehicles out there that we might not know a lot about. If we go to CarStory and click on the vehicle we're going to get information where we can break the ice with the customer and get all the bullet points of that particular vehicle, where it makes us seem like we're knowledgeable on every vehicle just because of CarStory.
How do you take advantage of the CarStory Share?
I sent quite a few CarStories last month to customers that were comparing a few vehicles. It made it really easy. They just click on a link, get a couple of pictures, and then they can see the important things about the car, whether it's condition of vehicle, mileage, whatever the case may be. It's great because it is easy for them to get something directly to their phone. And they can even share it with someone else, for example, if they need to get a second opinion. It makes it simple and it works.
Do you feel better prepared now that you're using CarStory? If so, how?
I do feel more prepared just because I know I have the guidance on key things that are going to help me sell the vehicle. I have the value, how it compares to the market and why it's priced at the particular price. I feel more prepared because I have more information than I normally had when I was just using the website from our dealership.
Homero – thank you for sharing your CarStory experiences. We wish you all the best in hitting your monthly targets and building customers for life.
Dealers, did you know? CarStory is the home of CarStory Market Reports.
CarStory Market Reports:
• are independent research
• merchandise every vehicle (including off-make)
• use local market data
CarStory's goal is to:
• build consumer confidence and
• accelerate purchase decisions
CarStory's proprietary database of supply and demand insights is the largest in the automotive industry. If you haven't already signed up for our free CarStory Market Reports do it today.