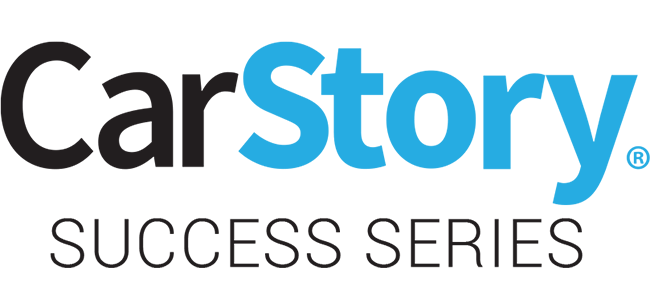 Today, we're here with Al Conkleton at Courtesy Nissan. He is in Internet sales and has been a CarStory user for 5 months now. Thank you for spending some time with us.
CarStory's Interview with Al Conkleton at Courtesy Nissan
Can you tell us how CarStory helps you to build value into the used vehicles you sell or tell a more thorough story about a vehicle?
It helps me be more prepared. When you first make contact with a customer you have everything at your fingertips. So you don't spend a lot of time trying to find a car for them, you are able to get right to it.

Can you tell us more about how CarStory makes you more prepared?
First, it quickly tells me what's available. When you get to a specific car it gives you great detail, for example, how many cars have been sold in the market like this one. How many others are available? When those vehicles are predicted to sell. And it makes a big difference to be able to share that information with the customer. Especially when they are looking for more detail on a vehicle and they are on the fence. With the sales prediction data they can see the car won't last long. So if the customer is interested they need to pull the trigger now. That makes a big difference.
How does CarStory save your customer time?
If they have multiple cars that they're looking at, you can show them a side-by-side view and see exactly what is unique about each car. It makes a huge difference in time. And in the end the customer respects you more because you value their time.
Before CarStory, what tools did you use to help you sell?
We used our CRM that's tied in to our inventory, but it was somewhat limited in respect that we could only see the inventory if we did a lot of searching and the data was often out of date. With CarStory you know it's up-to-date. I love the feature that lets me go in a mark a car as sold.
Al – thank you so much for sharing your experience with CarStory. We love hearing stories from the field – especially the ones that involve selling more cars!
Dealers, did you know? CarStory is the home of CarStory Market Reports.
CarStory Market Reports:
• are independent research
• merchandise every vehicle (including off-make)
• use local market data
CarStory's goal is to:
• build consumer confidence and
• accelerate purchase decisions
CarStory's proprietary database of supply and demand insights is the largest in the automotive industry. If you haven't already signed up for our free CarStory Market Reports do it today.