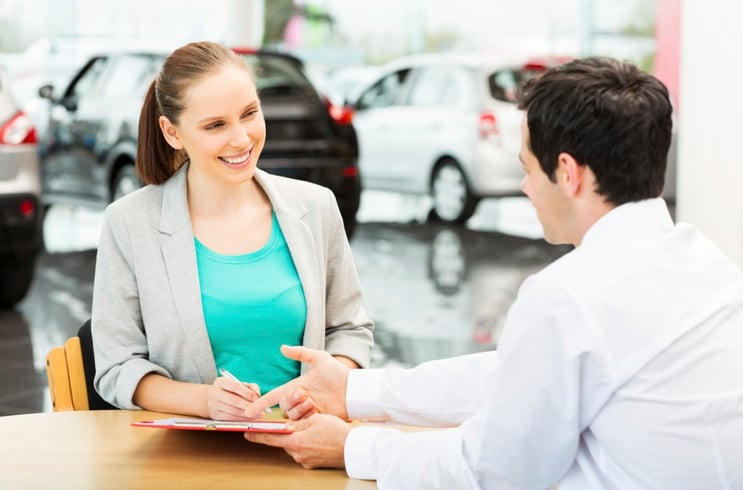 In car sales you need to make sure you give your all to every customer. By going through the proper steps and asking the right closing questions, you'll be that much closer to closing car sales. Now, take a look at our five steps to closing car sales. Also, you can always leave your tips in the comments.
Our 5 Steps To Closing Car Sales
1. Make a professional first impression with your greeting.
When it comes to car sales, quality is more important that quantity. First impression matter in all areas of life and when it comes to buying and selling cars, things are no different. When you go to greet the customer, walk up to them with confidence. Look them directly in the eyes and state your full name. If they don't initially give you their name, ask for it. Then shake their hand and make sure to greet the other members of their group.
2. Truly find out what the customer is looking for in a car.
When you have a car buyer in front of you, you want to ask the proper questions to find out their real reason for buying or selling a car. Find a way to slow them down and tell you their real needs. Realize the better questions you ask, the more likely you are to close the car sale.
3. Get them to know you and build a trusting relationship.
Now you have an idea of what they want in a car, and what they are trying to accomplish, start letting them know who you are and what you can provide. Keep moving forward in the car selling process, but let them start to find out who you really are and show that you understand their needs because you share things in common, like pets, family, or hobbies.
4. Show them on the car that best fits their wants and needs.
Now you're ready to start showing them cars that fit what they want on the lot. The cars you have may or may not be the exact color they want and may have slightly different options, and the price probably isn't going to be what they'll want to pay. But, as a sales professional, your job to overcome these objections by building value in your product. SWAT: Sell What's Available Today!
5. Ask for the car sale!
When you want to close the sale, you need to remember to ask...! So many sales professionals can skip this crucial step. But when you go through the steps with enthusiasm and have built value in yourself and your product, asking for the car sale is the last step in the process. Buyers do not always know how to tell you that you did everything right and they are ready to buy from you. As the car sales professional, go over everything they told you they wanted that you are giving to them, and ask "Can I earn your family's business here with me today by buying this car?"And there you have it. The 5 steps to closing a car sale.