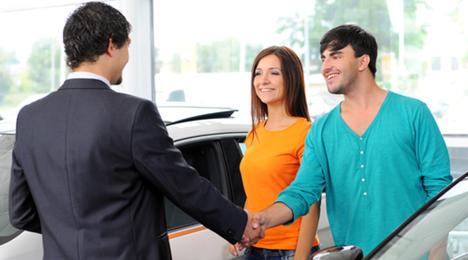 CarStory and Consumer Education
CPO (certified pre-owned) awareness and education is one of the key points behind some of the efforts at CarStory, which recently partnered with Volkswagen of America to offer reports to VW's national dealer body that can educate VW customers and make purchase decision-making smoother.
"On the CPO side, when it's (certification) adding a few thousand dollars to the price of the car, it's critical that consumers understand that value," said Chad Bockius, chief marketing officer of CarStory parent company Vast, who also talked with Auto Remarketing at NADA. "And that's our whole approach: we're going to merchandise the value of the vehicle, using big data."
Want to read the rest? Head on over to AutoRemarketing!
Dealers, did you know? CarStory is the home of CarStory Market Reports.
CarStory Market Reports:
• are independent research
• merchandise every vehicle (including off-make)
• use local market data
CarStory's goal is to:
• build consumer confidence and
• accelerate purchase decisions
CarStory's proprietary database of supply and demand insights is the largest in the automotive industry. If you haven't already signed up for our free CarStory Market Reports, do it today.