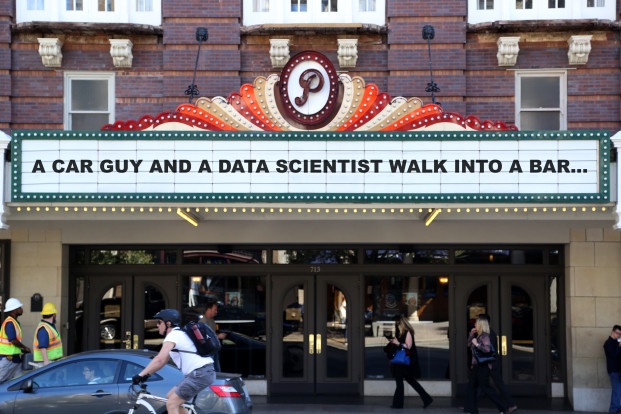 As you know by now, we love data on cars and car shopping here at Vast. Until recently all of our analysis efforts have gone into making unique products like CarStory Market Reports. For the first time ever, we will present a treasure trove of shopper insights to help dealers improve their own customer experiences and merchandising, and ultimately sell more cars.
On March 24th Joe Webb (a Car Guy) and I will present "A Data Scientist and a Car Guy Walk into a Bar", also known as "Consumer Shopping Data Explained to Quench Your Thirst and Sell More Cars" at the Automotive Customer Loyalty & Retention Conference held in Orlando, FL from March 24th-26th. Joe is the President of DealerKnows Consulting, and he will share his unique perspective on the car shopping insights culled from more than 350 automotive marketplaces that we power.
Come hear us talk as we share insights like:
The influence of pricing on VDP conversion
How consumers are actually searching for cars online
What's in highest demand across the country
Lead leakage – where have all your leads gone
And much, much more.
We hope to see you in Orlando. In the meantime, be sure to follow us, like us and subscribe. We love our online friends.
Chad Bockius: @bockius
Joe Webb: @zonewebb
CarStory: Twitter | Facebook
And be on the look out for a whitepaper that captures all of the insights we will share in our presentation.